Lake Rotoiti Webcam
Located in Kerr Bay, this camera overlooks Lake Rotoiti. The south-facing view takes in the Mount Robert Range in the Nelson Lakes National Park.
Apologies for the loss of service
We are experiencing ongoing intermittent issues with this camera, so please accept our apologies for the interruptions to service. A new camera is under construction and we hope to have it in place by 20 July.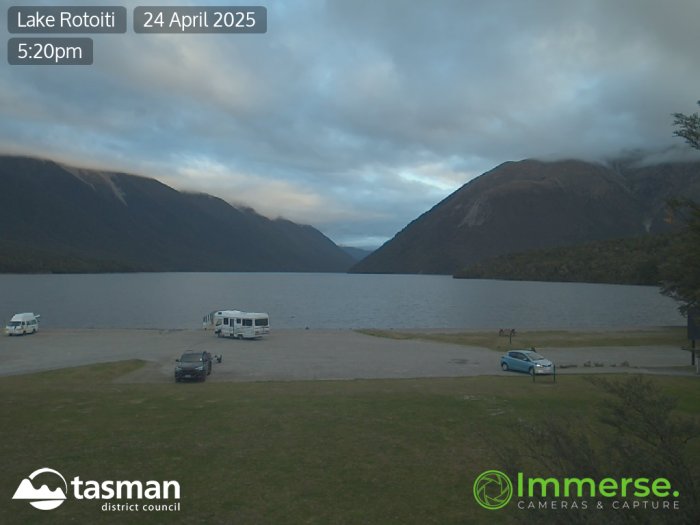 Image updates every 10 minutes. Click on the image below to see the time-lapse sequence of images for today.